Spark Math: Fun and Effective Online Math Program
Taught by experienced teachers in small groups with interactive courseware and entertaining storylines, Spark Math helps kids build math confidence in a pressure-free environment. Based on the award-winning Singapore Math curriculum and aligning to Common Core Standards, Spark Math helps kids learn and love math.
Live-interactive small group classes
Taught by experienced teachers
Best-in-class math learning methods
Aligns with US Common Core Standards
Hands-on learning, gamified exercises
Incentive system with rewards
Start Building Math Confidence Today!
With engaging and interactive teaching materials, we make classes come alive. Through visual learning, children understand concepts quickly and stay engaged while having fun.
Level 1
Up to 6 students
45 minutes; 1 class per week
5-6 years old
Course content
School syllabus math, higher-order thinking problems found on tests, critical-thinking skills, and problem-solving strategies.
Objectives
Our program aims to help students master key concepts and develop higher-order thinking skills, so as to instill an interest in math, develop their independent and critical-thinking skills, and enhance their competitiveness. By expanding the depth of their knowledge, our students learn to think independently and apply problem-solving strategies to everyday life.
Expand
Modules
Number and Operations, Computational Thinking, Word Problems, Algebraic Thinking, Geometry, and more!
Testimonials
Hear from families who have transformed their kids' math learning with Spark Math

Parker
Spark Math Program
Level 1
"After studying math online with Spark Math, my child has developed a keen interest in math and often asks me to compete with her in doing problems on weekends. She also shares her learning experiences with me and her dad regularly. She has learned a lot from the Spark Math curriculum and is now enjoying helping her friends in math."

Julia
Spark Math Program
Level 5
"I think the curriculum design of Spark Math is excellent. My daughter's math skills improved a lot after having Spark Math lessons for a while. I can see she's made great progress from the results of the progress reports we receive. Spark Math's curriculum and animations are carefully designed, and all the teachers have passed through a tough selection process."

"After a year using the Spark Math Competition Program, my child's math ability has improved from "meeting expectations" to "exceeding expectations" in her class, and she is obviously more confident than before and is willing to explain problem to her buddies. She is really enjoying math now."

Daniel
Spark Math Program
Level 2
"Looking for fun and interactive math classes for your kids? They offered a one-time demo class for level 1 math. Math was never a thing for Enrique but today, not only did he enjoy himself throughout the 45 minutes class, Enrique shared that the teacher was patient; explaining every single steps in detail to the class."
Download the Spark Education Apps to Attend and Manage your Classes
Student App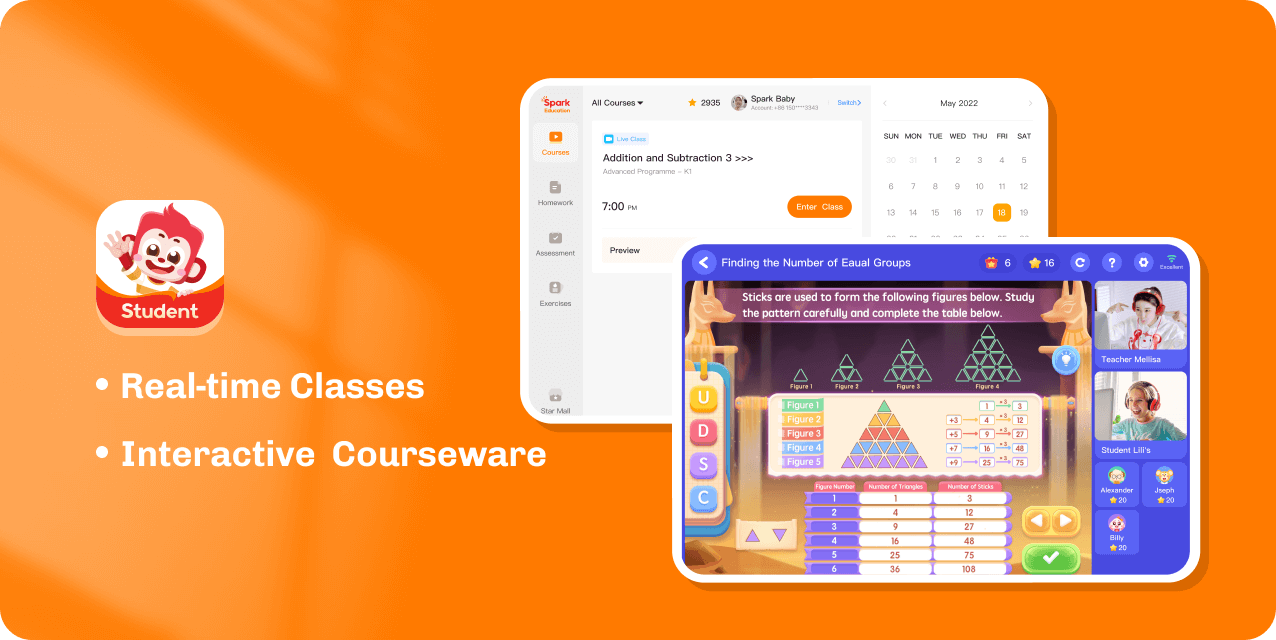 Parent App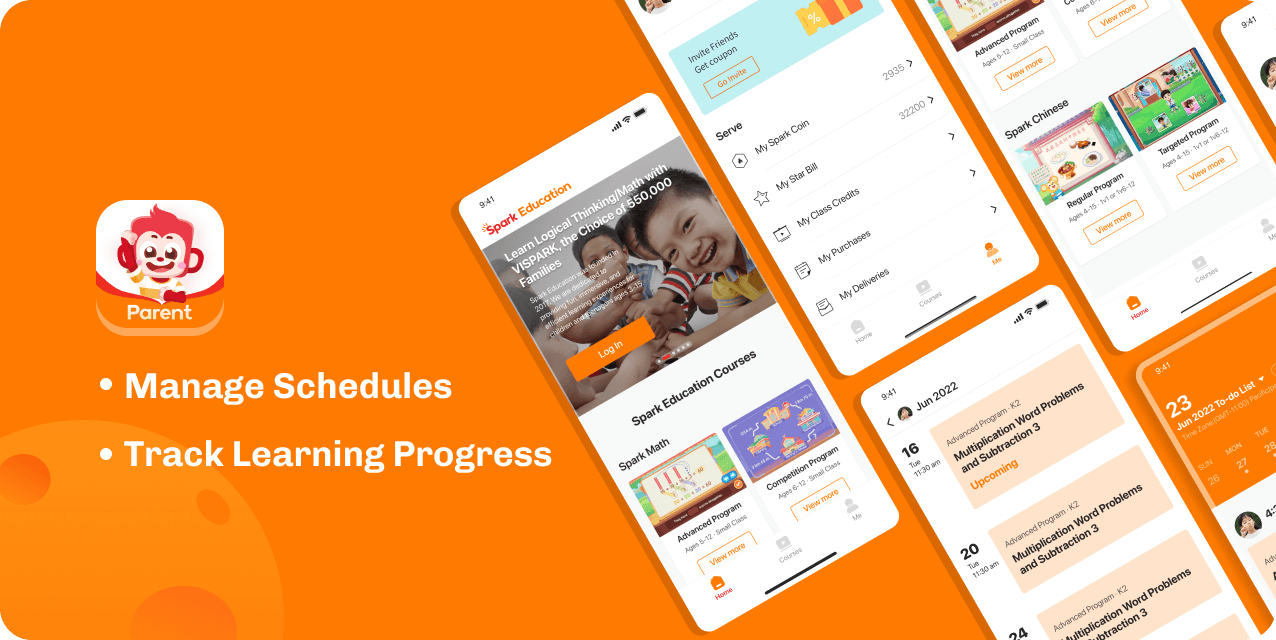 Windows
Requirements
Equipment Requirements: Headphones and a Webcam
Download Speed: Minimum 6.25MB/s
Mac
Requirements
Equipment Requirements: Headphones and a Webcam
Download Speed: Minimum 6.25MB/s
iPad
Requirements
iPad 4, iPad Air, iPad Pro, iPad mini2 or later
Download Speed: Minimum 6.25MB/s
Android
Requirements
Download Speed: Minimum 6.25MB/s